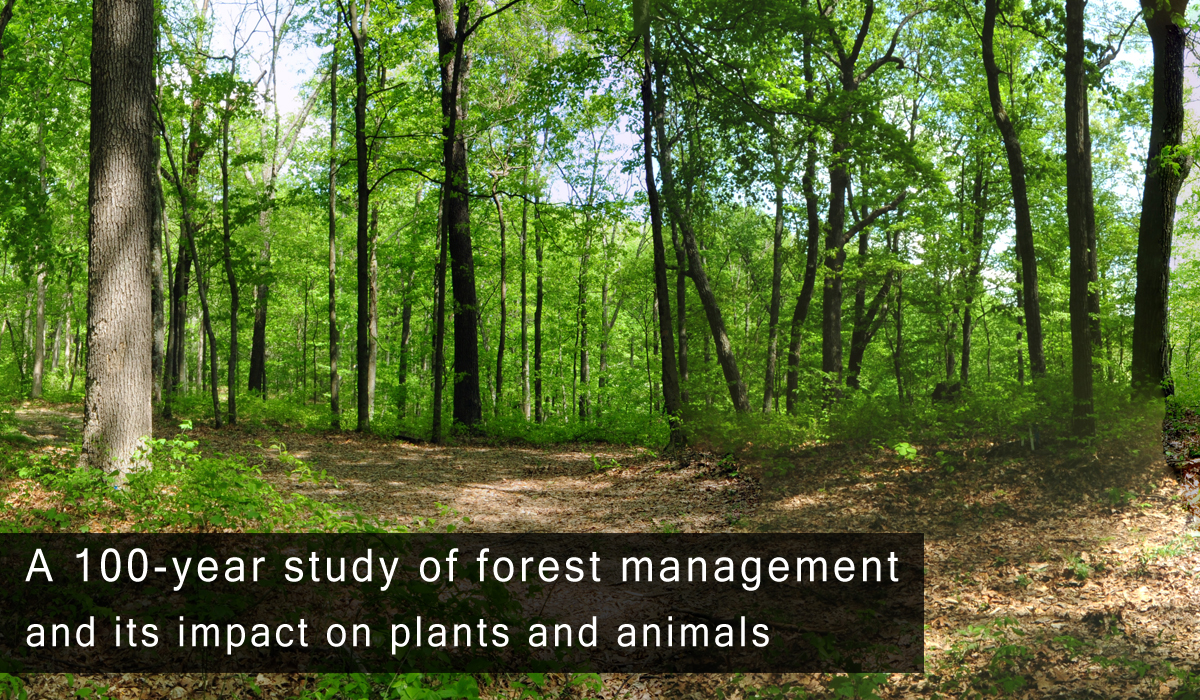 Project Overview
An overview of the problem and the HEE goals and objectives.
Research Activities
The various research projects taking place at the HEE.




People
The researchers and staff operating the HEE.
Partners
The partnering organizations that make the HEE possible.
It's a good year to be an acorn-eater here in southern Indiana! Our chestnut oaks, which only produce a large crop of acorns every few years, are dropping them by the hundreds right now. Our mast research will help us track this boom, including acorn viability and consumption.
Read about Timber Rattlesnakes in Indiana from HEE Researcher Brian MacGowan in the article below.👇 You can see how cryptic their colors are in this photo taken by HEE tech Anne Talbot this summer.
Why is there mud on that tree? It's not mud! It's spotted lanternfly eggs. These destructive invasive insects lay their eggs on just about anything from trees to cars to plant pots. Learn more at http://tinyurl.com/INSLF
Load More...
The Hardwood Ecosystem Experiment is made possible by the following partners: